Custom Home Mapper (Oculus Quest)
A downloadable VR App Collection

v1.9 beta, updated Oct15. Tests OK for Quest2.
added point light in builder. Walls, balcony and hide cubes
from old version wont copy to new version correctly.
added 9 new textures, sci-fi stuff.

Replace the Oculus Guardian with a flexible alternative, and map out your entire home as a giant VR playspace.
THE SETUP



Step 1 - Trace the exterior perimeter of the spaces you want to play in. Every closet, bedroom, bathroom or kitchen can become part of your play area, if you want.
Step 2 - Mark out individual large objects. Couches, beds and desks can easily be added into the new barrier area with three simple clicks.
Step 3 - Set an Anchor; a real world position in your home that you will use to easily re-align the playspace each time you restart the app. The program will remember your custom setup, game high scores, and detailed apartment creations... so you'll only need to do this setup stage once!
CUSTOM HOME CREATION
With the basic geometry of our home mapped and aligned, its time to start adding objects, customizing our walls and making our own unique VR environment.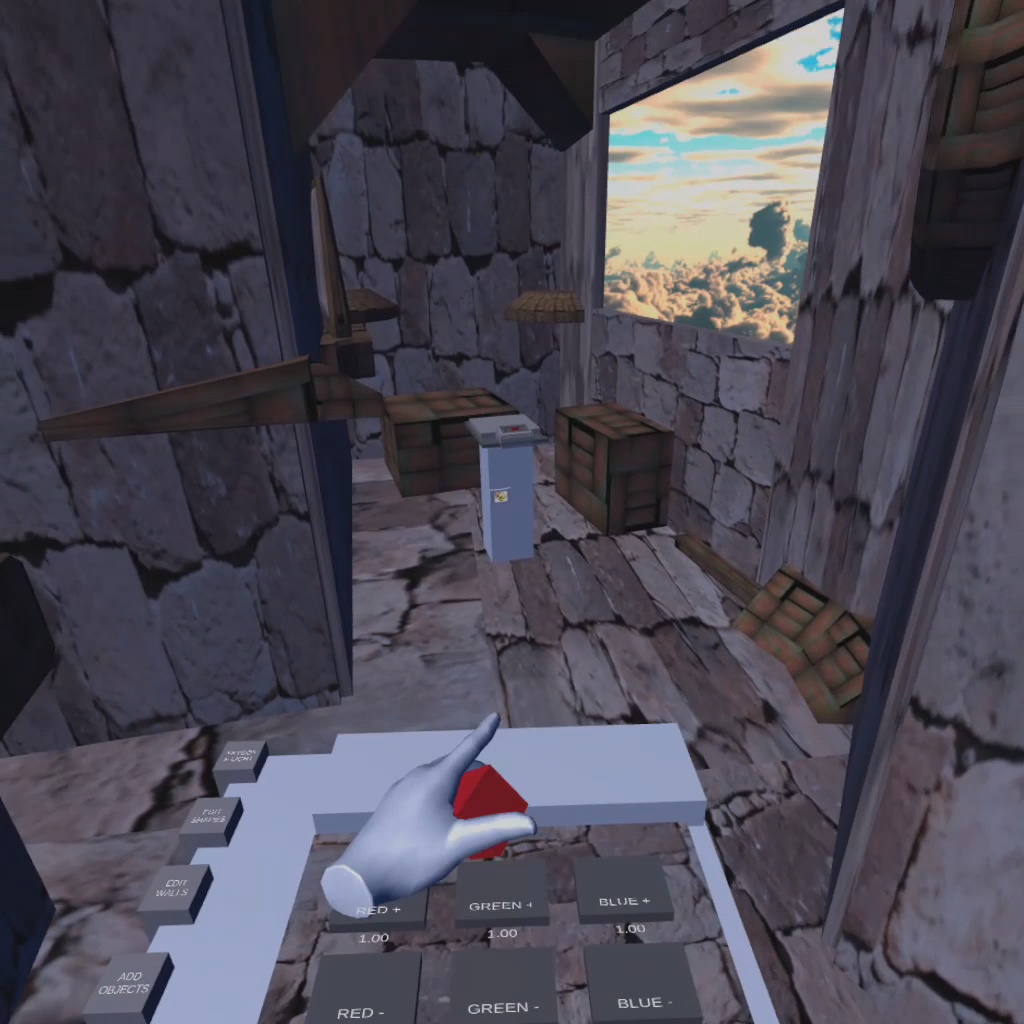 100 prefab objects - from laptops and desk lamps to microwaves and the kitchen sink, most common household objects are ready to drag and drop into the world
20 Skybox environments - from undersea to outer space, create your home in whatever part of the universe you want.
Editing / Deleting and resizing tools - you can design your world to be as close to a match to your real home as possible (or as different as possible, the choice is yours)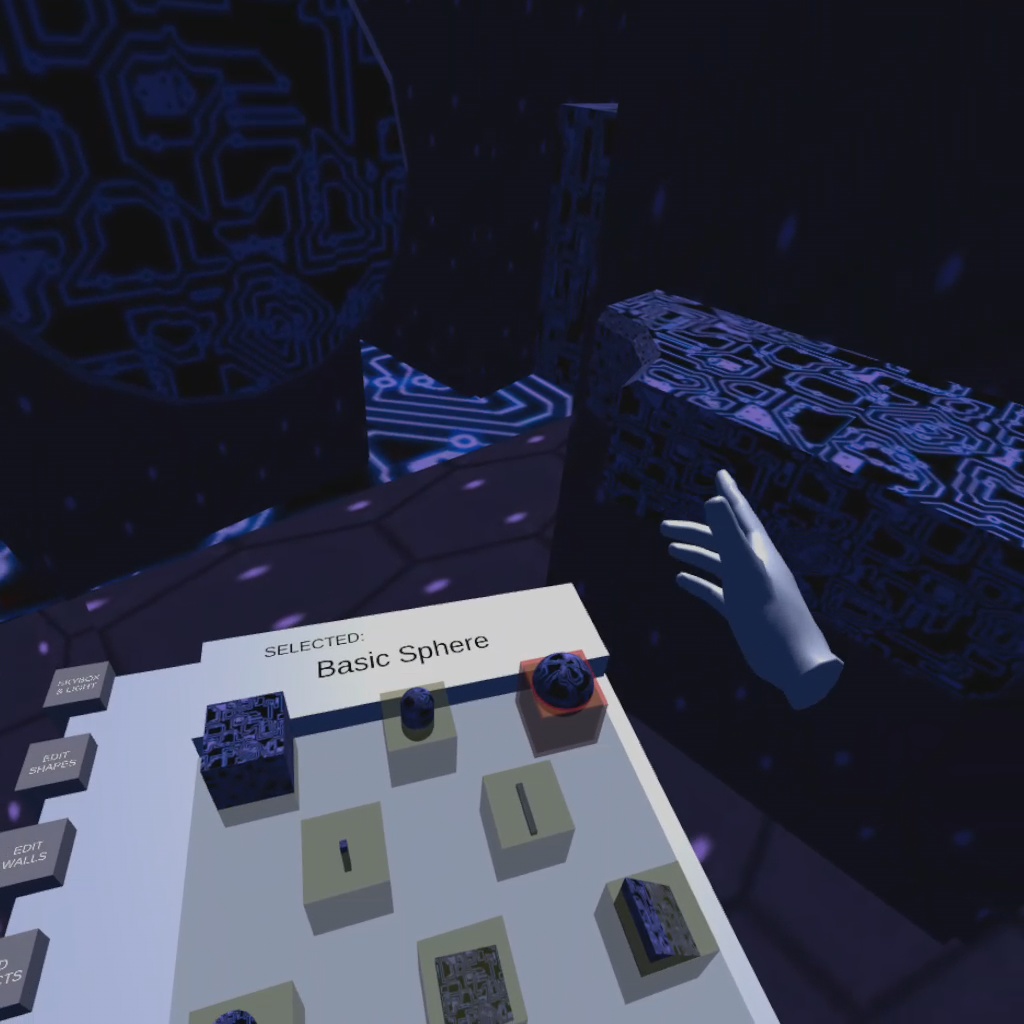 THE GAMES
In an instant, your virtual home transforms into a spaceship, or a minigolf course, or a castletop archery challenge. Your home is the playspace, and the games are designed to encourage movement and activity in different spaces of your home.

early alpha launched on sept29. It now included the following games, more games will be added in future updates

LUNAR BALL
Zero gravity disc golf variation with obstacles and goals that spawn in different rooms.

CASTLE DEFENDER
Your castle is surrounded and the enemies have broken down the gate. A VR archery tower defense game.

I AM HIGHLY EXPLOSIVE
Move from one area to another in your home while avoiding collisions with other objects (and yourself!)
SNAKEMASTER
a variation on the classic snake game, but played in a 3d space.
LIGHTSPEED SMUGGLER
Tactical cover shooter set in space. Manage your ship engine levels and fend off enemy spaceships while you try to make your getaway.

VORTEX
-=classic shoot-em-up action with a miniature spaceship attached to your hand.

TINY GOLF
-=Minigolf, but it's your home. Early alpha version.
Purchase
In order to download this VR App Collection you must purchase it at or above the minimum price of $7 USD. You will get access to the following files:
C_H_MAPPER_BETA_v1dot9.apk
285 MB